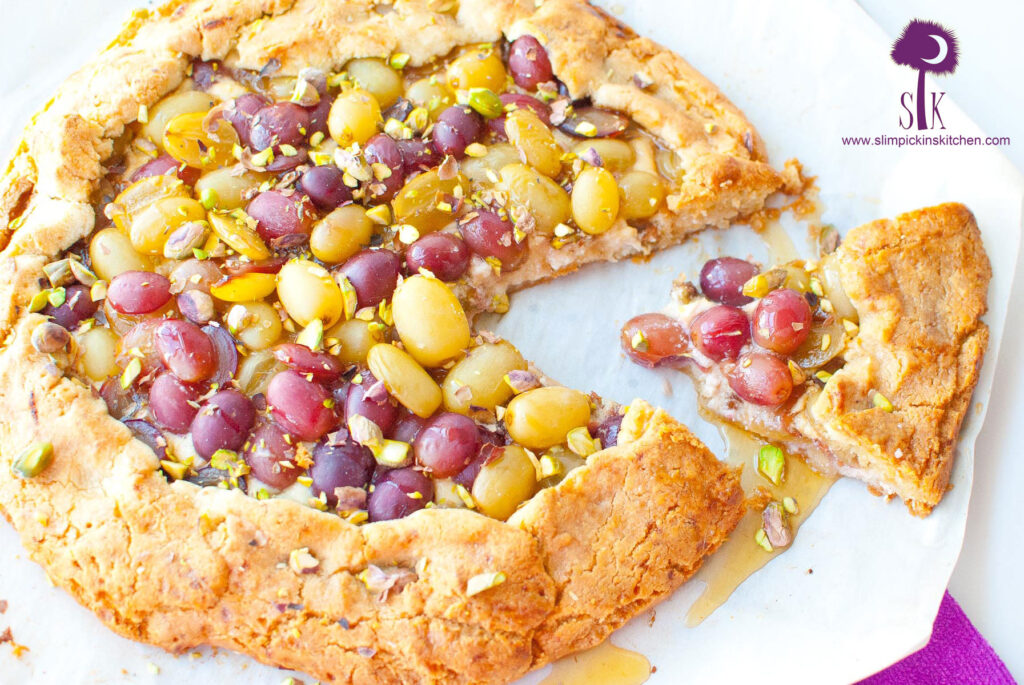 I made you something special today.
Actually, I made us something special two days ago because the hubs and I wanted something sorta sweet to snack on before we drove to Raleigh for our cousin's "Yellow Submarine" themed 3rd birthday party.  Because, you know, we couldn't be sure that a 3rd birthday party would be filled with sweet treats and yummy little goodies.
How were we supposed to know that they'd have two kinds of cake and sugary little John Lemon bars?
So I whipped up this grape and goat cheese galette drizzled with sweet honey and speckled with salty pistachios. Oh, yeah, and the grapes are soaked in port.
See?
#special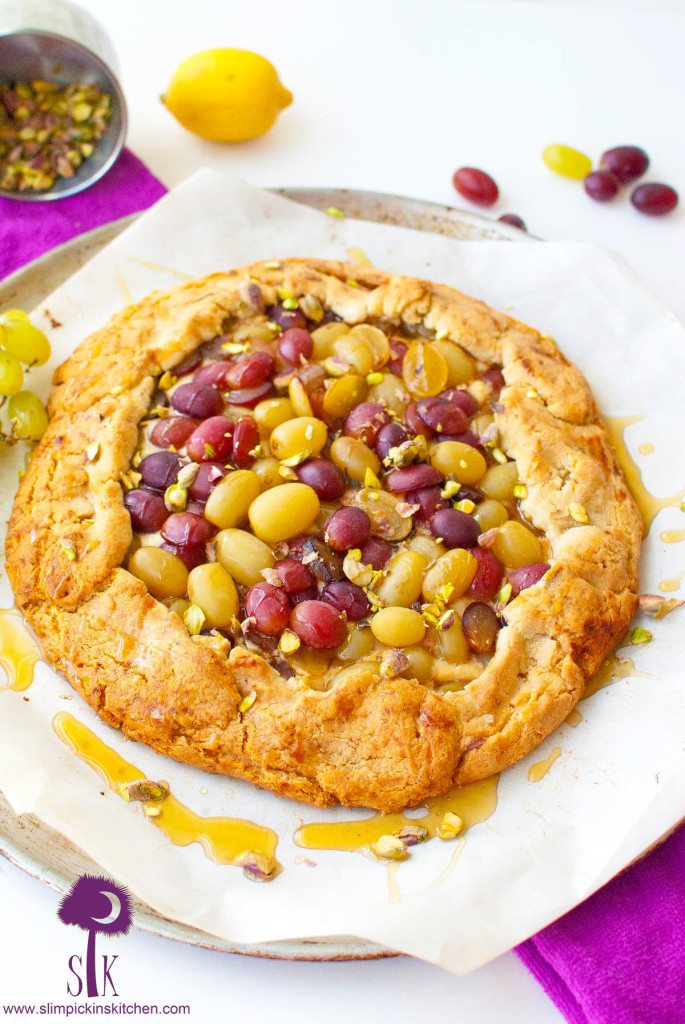 Making pies are the worst, y'all.
I loathe them, and I just don't have the patience to deal with something as high maintenance as pie crust.
Patience is just not my thing, and you MUST have it if you want to make a pie correctly and have it coming out looking all pretty and junk. You also have to have a house that is cool which is something I also don't have at the moment.
Papa F keeps the dang thermostat at 7 bajillion degrees so when I tried to make a blueberry cherry pie for 4th of July, the crust kept getting too warm and would stick to anything it would touch even though I used enough flour to make the counter look like a scene straight from Scarface.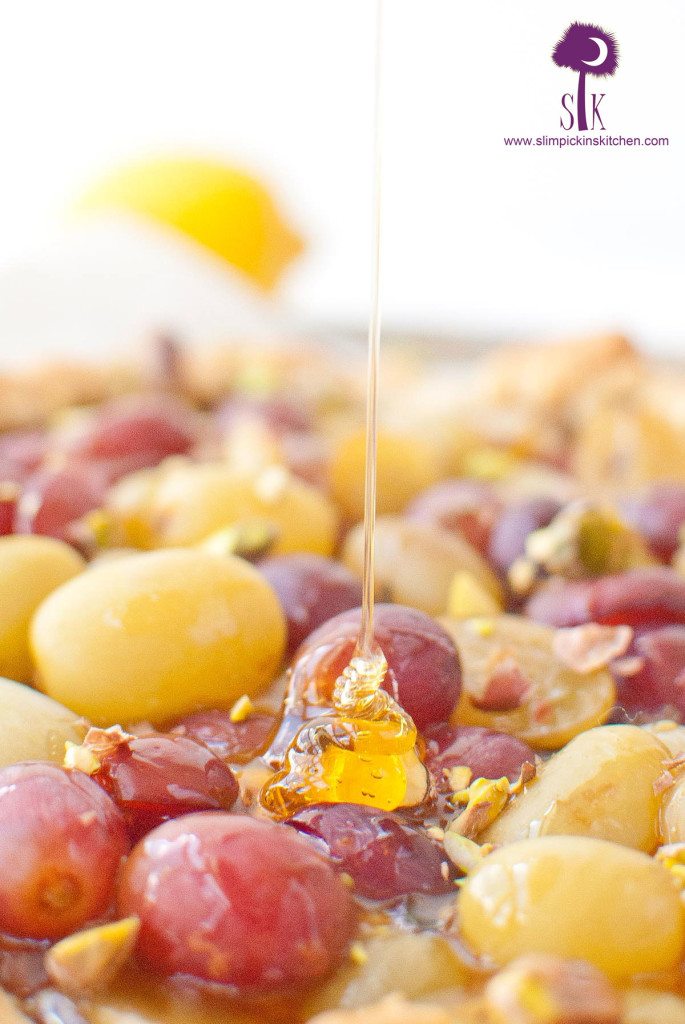 I ended up flipping the eff out and stomping my feet and screeching like a 7 year old at that dad blame pie crust. I was seething mad and pouted for the rest of the day because it pissed me off so bad.
That's why I will forever be making galettes or crostadas or lazy people pies, if you will.
The crust takes zero effort at all, and they always turn out perfectly! If you wanted to be extra special lazy, you could even use a store bought crust if you wanted.
I chose to use this grain-free and gluten-free recipe from Nourished (with just a few minor tweaks), and I have to say this almond flour crust will be my go-to from now on.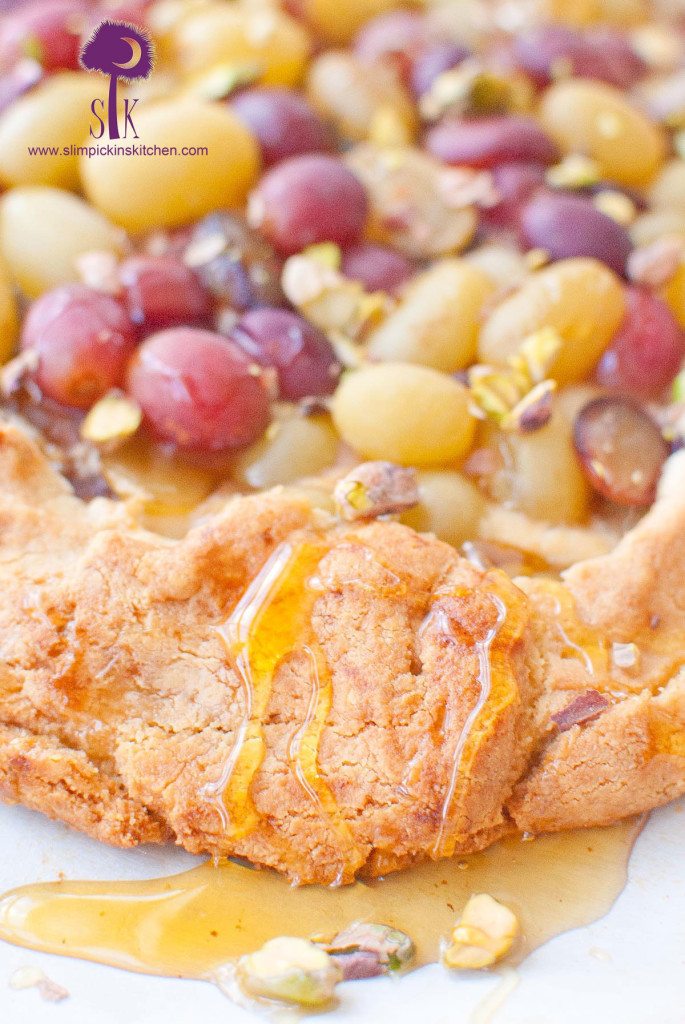 The crust is flaky but not finnicky and is crumbly yet holds together.
I chose to use a combo of goat cheese and ricotta as part of the filling, but I bet it would be absolutely amazeballs made with brie or even boursin. You could even mix and match the toppings and try some sweet peaches or plums before the summer fades away.
This recipe comes together pretty quickly, and you don't have to bust out a rolling pin or a marble slab or any of that other mumbo jumbo needed for making the perfect pie crust.
It's sweet enough for dessert, savory enough for breakfast, and the perfect treat to bake just because.