This easy homemade chicken and dumplings recipe is made with tender strips of scratch-made pastry, store-bought chicken stock, and juicy rotisserie chicken making this a quick and satisfying weeknight meal you can have on the table in under 30 minutes!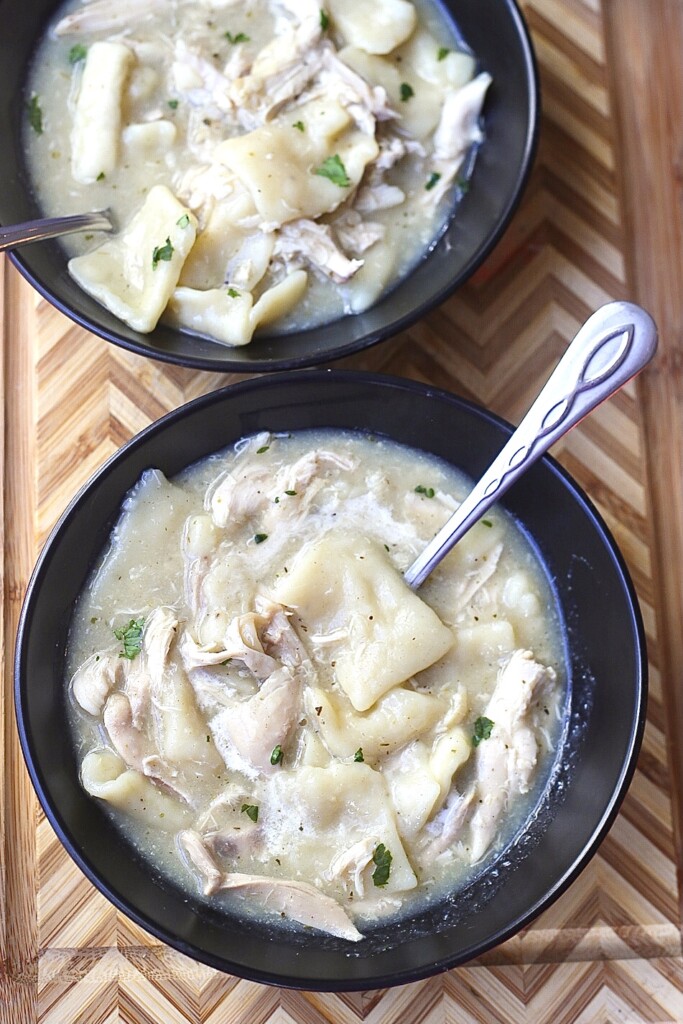 This Easy Chicken and Dumplings recipe is one of the recipes I make most for my family and as a ministry meal for family in the hospital, new moms, other friends in need of a comforting meal.
Not only is it my seven-year-old son's favorite, but it also brings a lot of comfort to my husband because the homemade dumpling recipe reminds him of his mama...because it's her recipe that's been passed down for generations.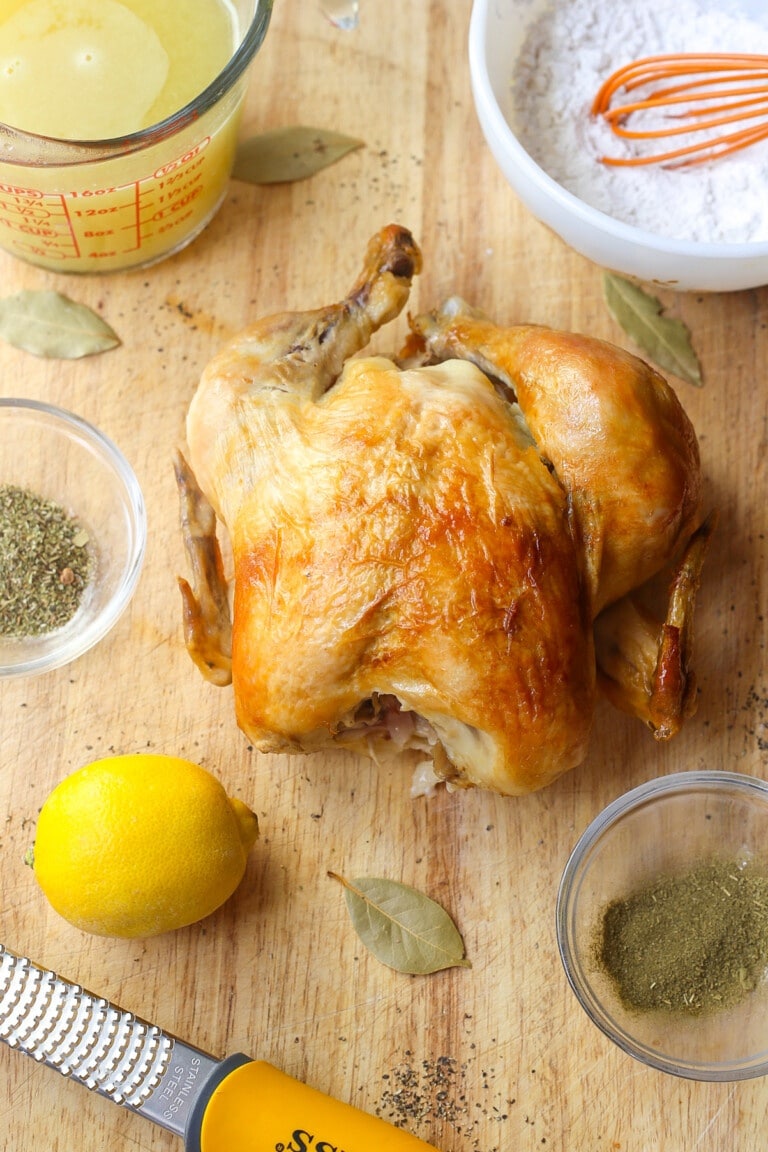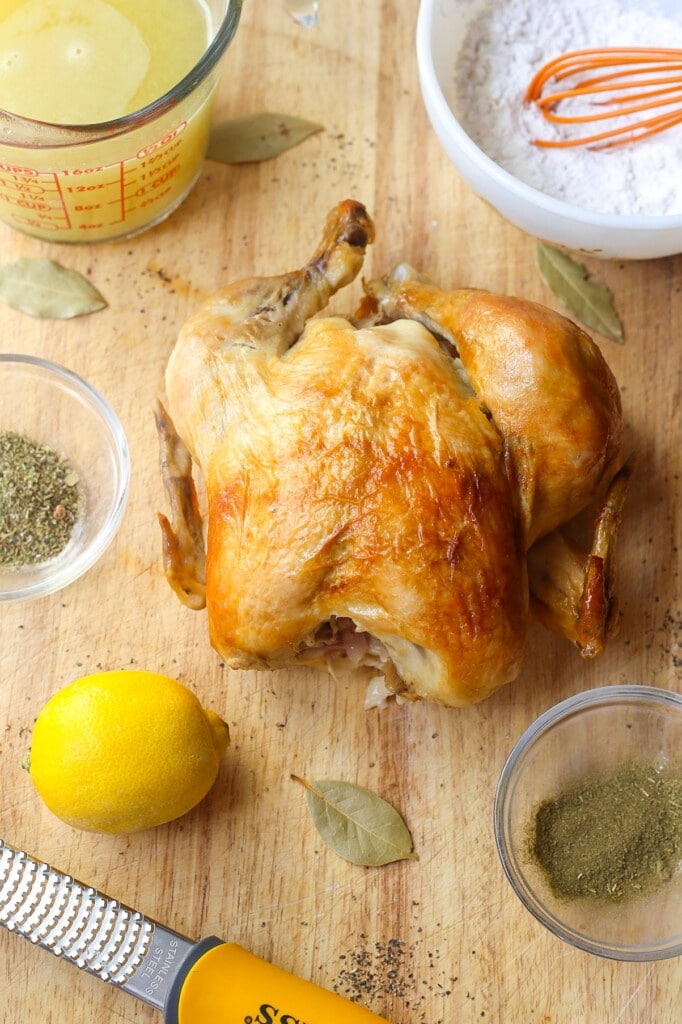 Easy Chicken and Dumplings
You just need a few simple ingredients to make this easy chicken and dumplings:
Store-bought rotisserie chicken (or leftover chicken or even Thanksgiving turkey!)
Chicken Stock
Italian Seasoning
Self-rising Flour
Oil
Milk
Salt & Pepper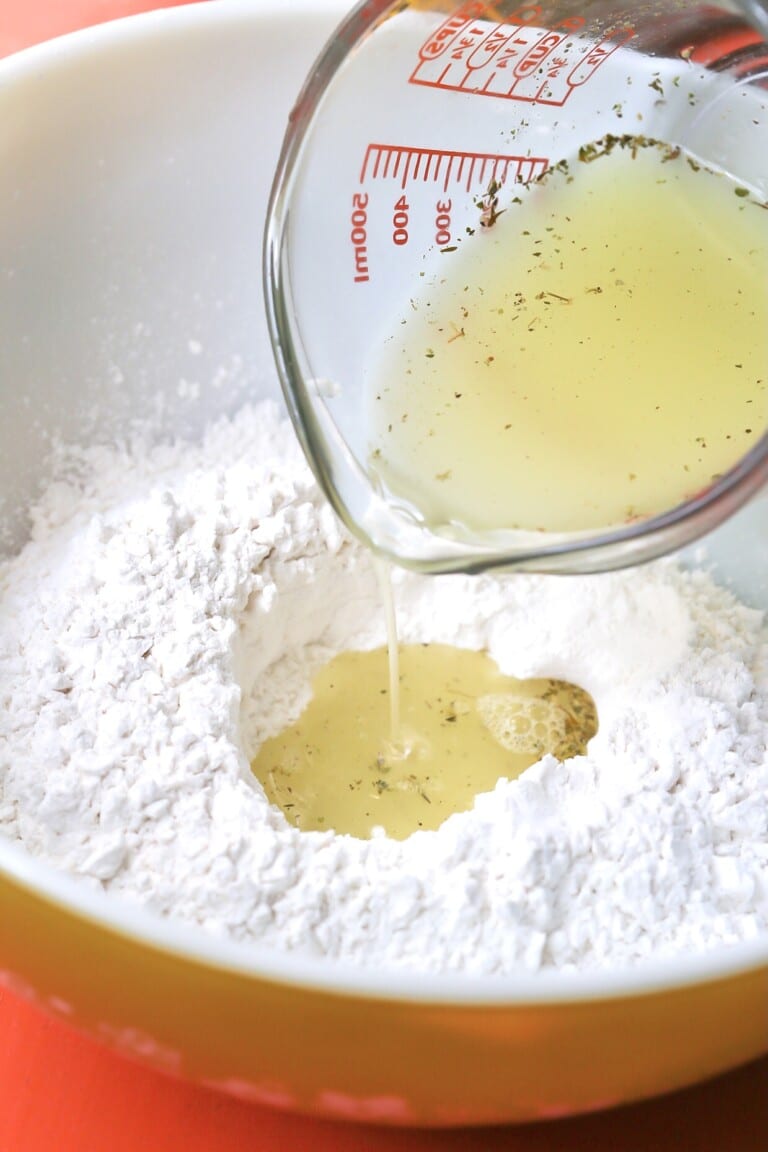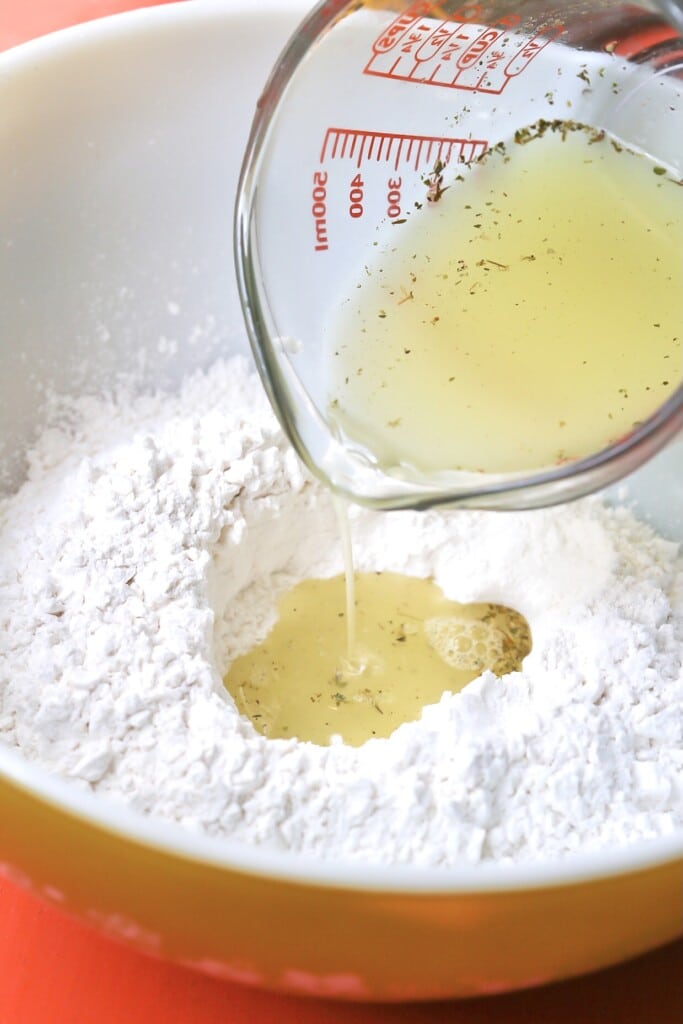 Homemade Dumplings
Now, some may argue this recipe shouldn't be considered homemade chicken and dumplings because everything isn't made from scratch.
I'd argue back, the dumplings (which are the most important part of chicken and dumplings) are made from scratch so this recipe deft counts.
Plus, I've tested at least 10 different scratch-made dumpling recipes. I've made them with just chicken stock, chicken stock and milk, chicken stock and butter, regular flour, baking soda, and the list goes on and on.
I can attest these homemade dumplings are the most tender, heavenly, and flavorful dumplings out of the bunch.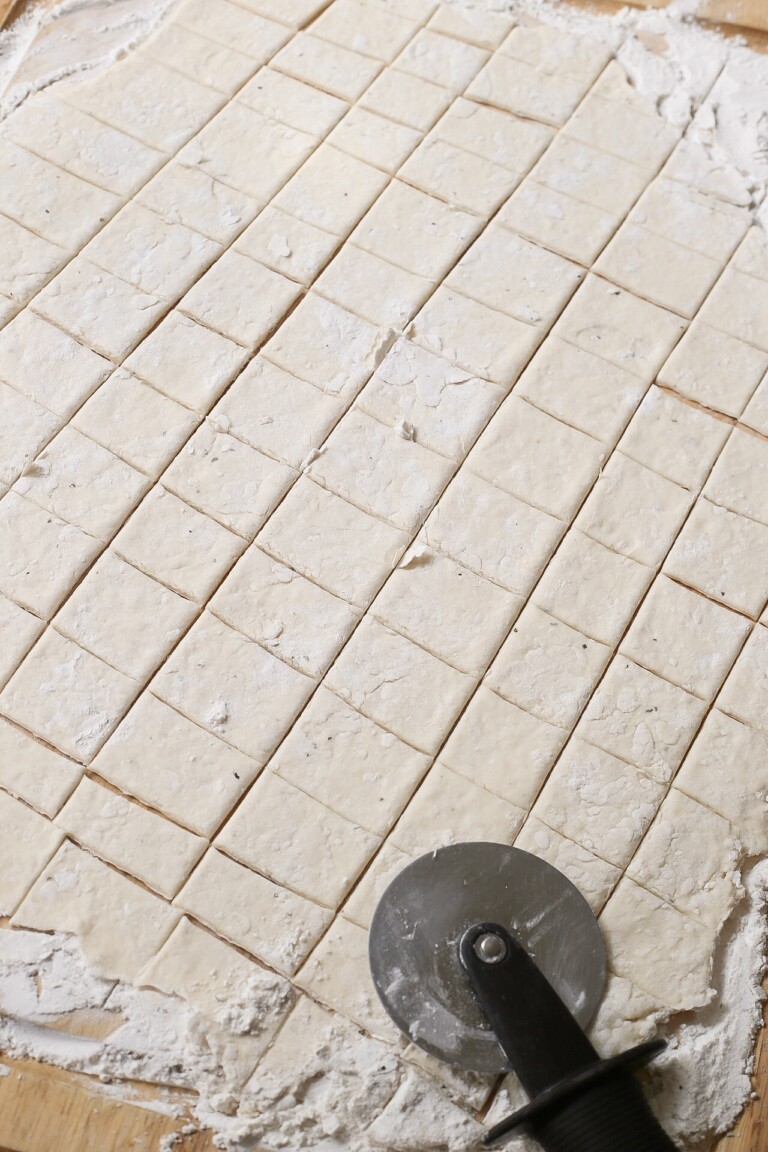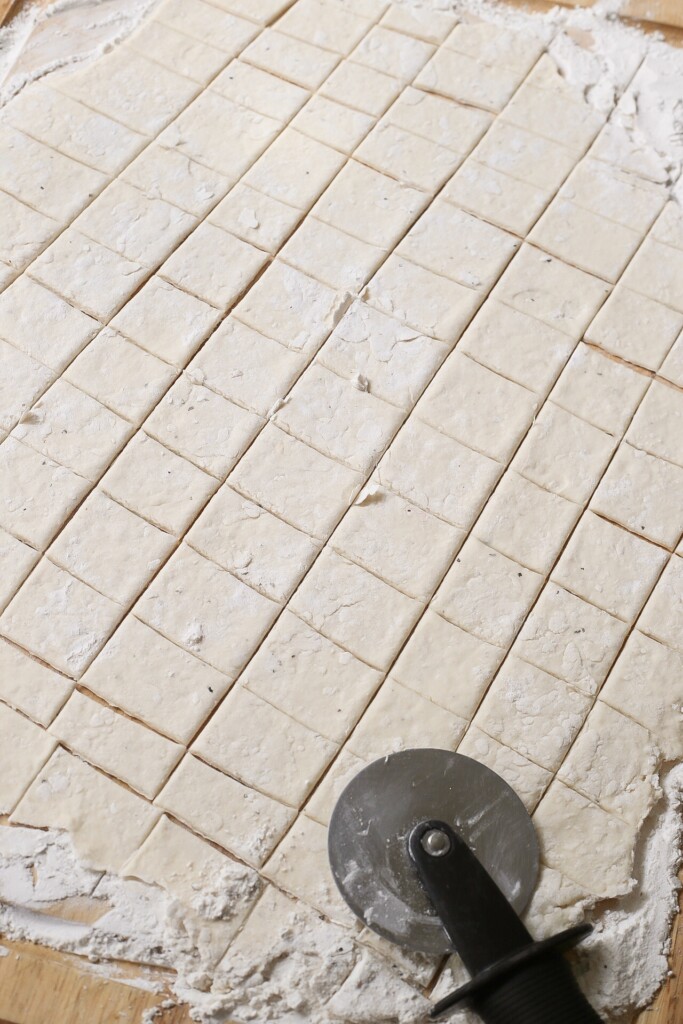 How to Make Chicken and Dumplings
The "hardest" part of any chicken and dumpling recipe is the homemade dumplings, but truly they're not hard at all.
Mix together the flour, ¼ teaspoon of Italian seasoning, and pepper in a large bowl w/ a fork.
Make a well in the middle of the flour, pour in the oil and milk, and stir, either w/ your hands or a wooden spoon, until the dough just pulls together.
Dump the dough onto a floured cutting board, roll out until ¼" thick, then slice into 1"long strips and then into 2" long squares.
Drop into boiling chicken stock, stirring occasionally, and cook until tender, about 15-20 minutes.
Serve piping hot w/ Parker House Rolls, crusty bread, or a Mixed Berry Salad!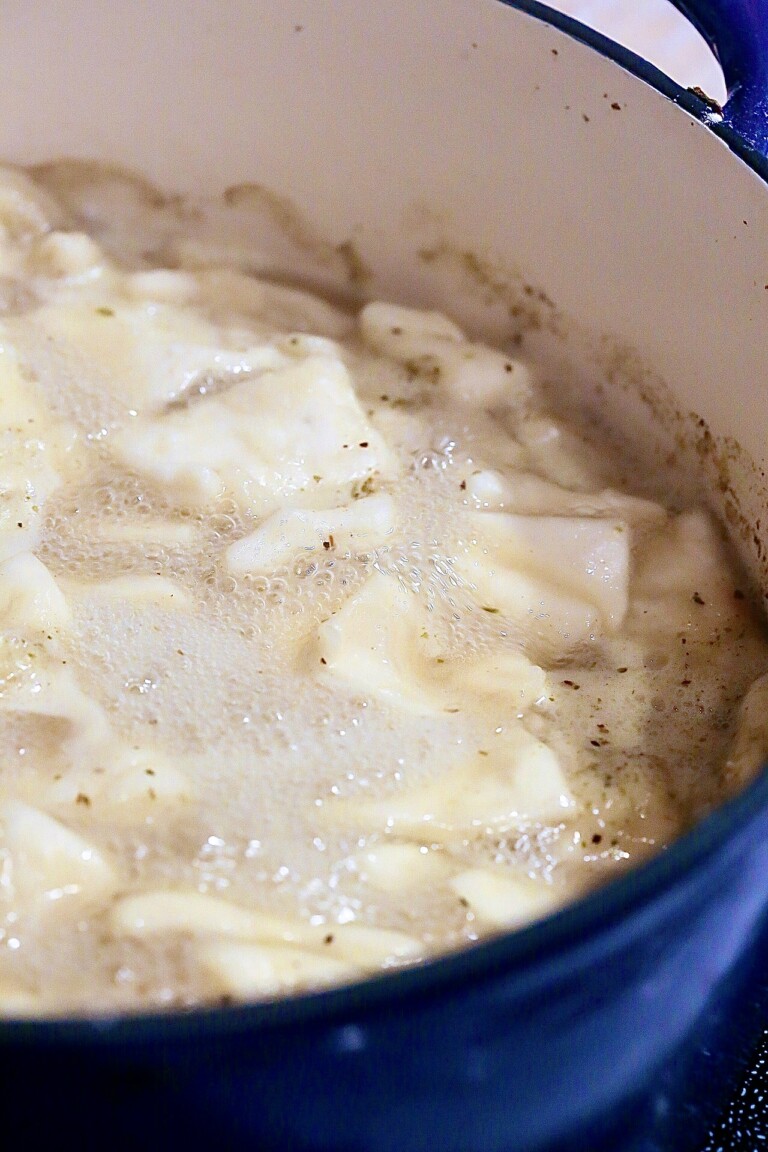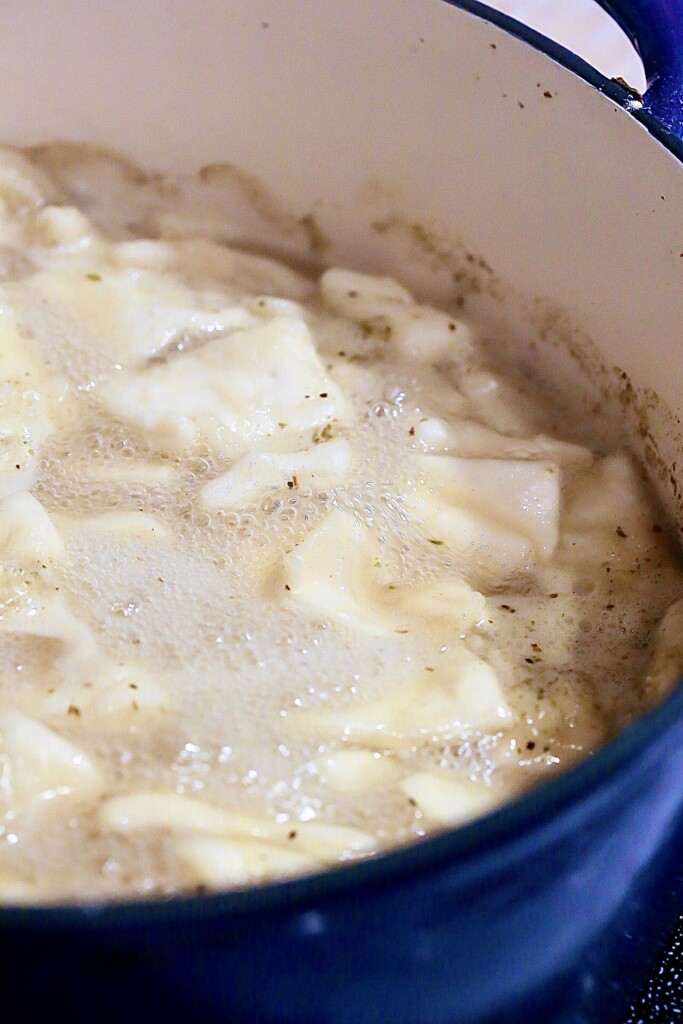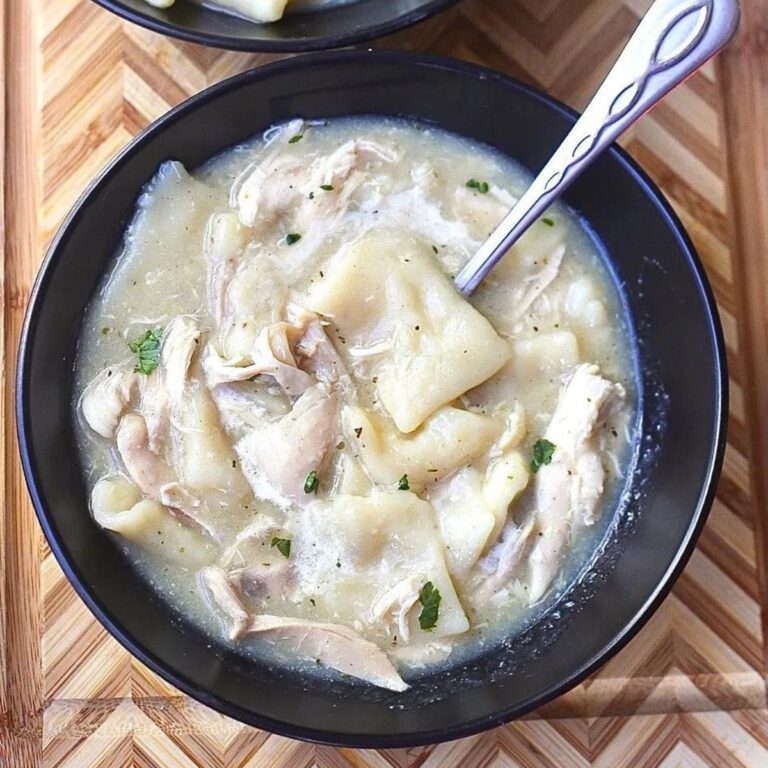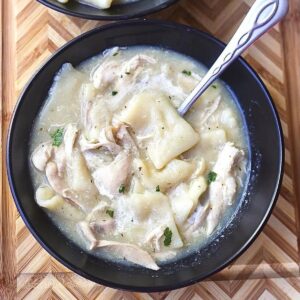 Ingredients
For the Easy Homemade Chicken and Dumplings:
Instructions
How to Cook Easy Homemade Chicken and Dumplings:
Pour chicken stock into a large pot or dutch oven and place over medium-high heat. Generously flour a large cutting board (or your countertop) with flour and set aside.

In a large mixing bowl, stir together flour, ⅛ teaspoon Italian seasoning, pepper. Make a well in the middle of the flour, and pour in the oil and milk. Mix until just combined and the dumpling dough pulls together into a slightly moist ball.

Dump the dough onto the floured board and sprinkle with more flour. Thoroughly dust a rolling pin with flour, then roll out the dough to ¼" thickness, adding more flour as needed to keep the dough from sticking to the roller and the cutting board.

Using a pizza cutter or a sharp knife, cut the dough into long strips about 1" wide then cut the strips into sections about 2" long. Sprinkle the dumplings with another light dusting of flour. NOTE: The extra flour is what helps thicken the Easy Homemade Chicken and Dumplings and you'll be dumping all of it into the pot along with the dumplings.

Bring the chicken stock, ⅛ teaspoon Italian seasoning, and a pinch of salt and pepper up to a low boil. Gently drop in the dumplings, one at a time, stirring after every handful or so. Sprinkle any remaining flour on the cutting board into the pot, stir, then lower the heat to a simmer. Simmer the dumplings for 15-20 minutes or until the dumplings are cooked through and the sauce starts to thicken, stirring occasionally so the dumplings don't stick to the bottom of the pot. Add the shredded chicken to the pot in the last 5 minutes of cooking so it can warm through.

Give the Easy Chicken and Dumplings a taste for tenderness and adjust the salt and pepper to your liking. The meal is ready with the dumplings are soft and tender and no longer have a doughy taste.

Serve piping hot with a slice of crusty bread and a nice salad.