🙂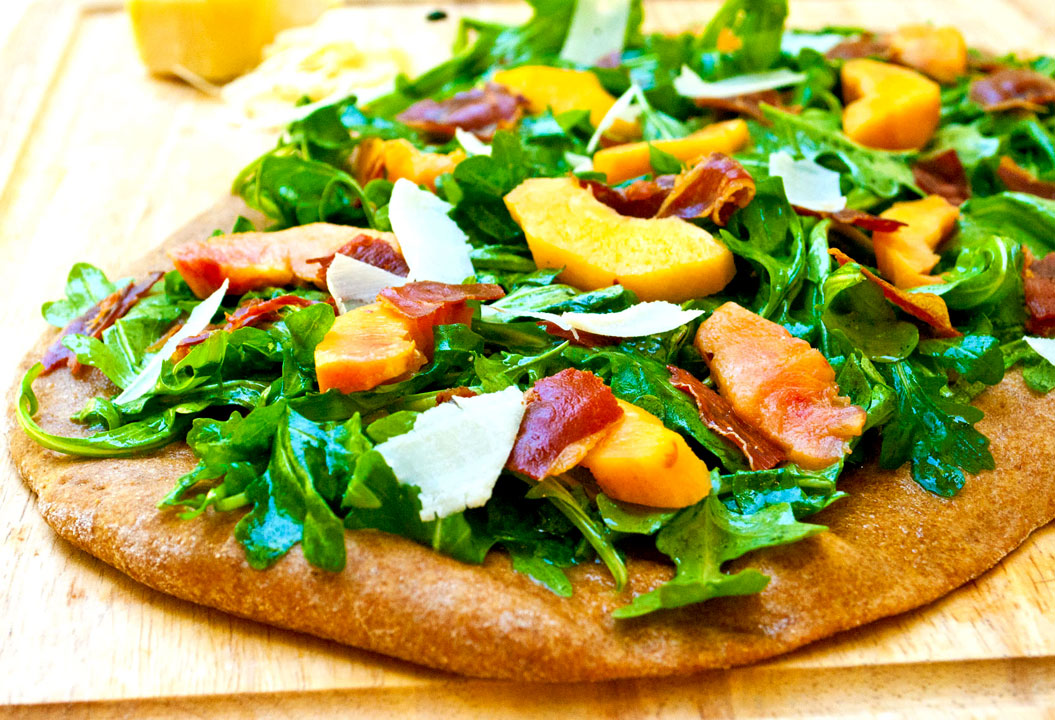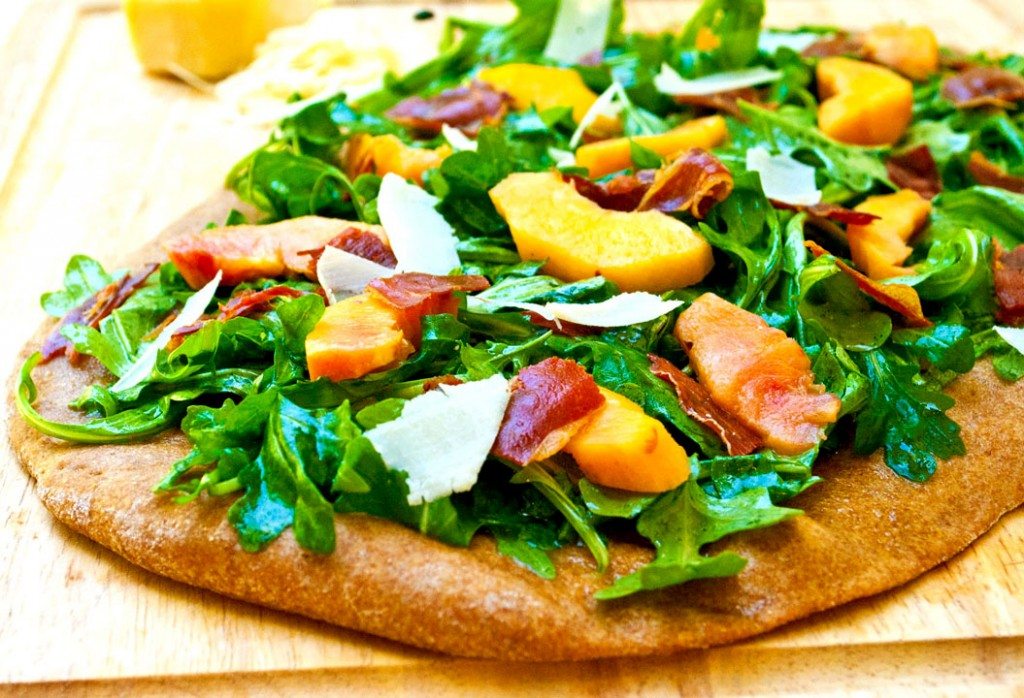 June 1st marked the beginning of our birthday month.
Yes, we celebrate the entire month.
Don't hate.
In fact, June is the busiest month of our lives. We have so much going on, there really is nothing else we can do but buckle up and enjoy the parties.
There is the hubs birthday, my adorable fantastically amazing niece's bday, my late grandfather's birthday, our proposal anniversary, my birthday, my brother & sister-in law's wedding anniversary, two cousin's b-days, another cousin's wedding anniversary, and a never ending plethora of plantation and/or beachside nuptials, cook-outs, celebrations, and shindigs.
You ain't gots to lie. If your June calendar looked like ours you'd party all month long too!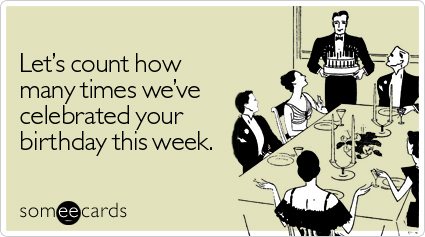 So, before I type another word, I have to say...
Happy birthday to the most loving, caring, understanding, patient, humble, and sexiest man I have ever met. I love you more than you could ever know, and I feel honored to be your wife.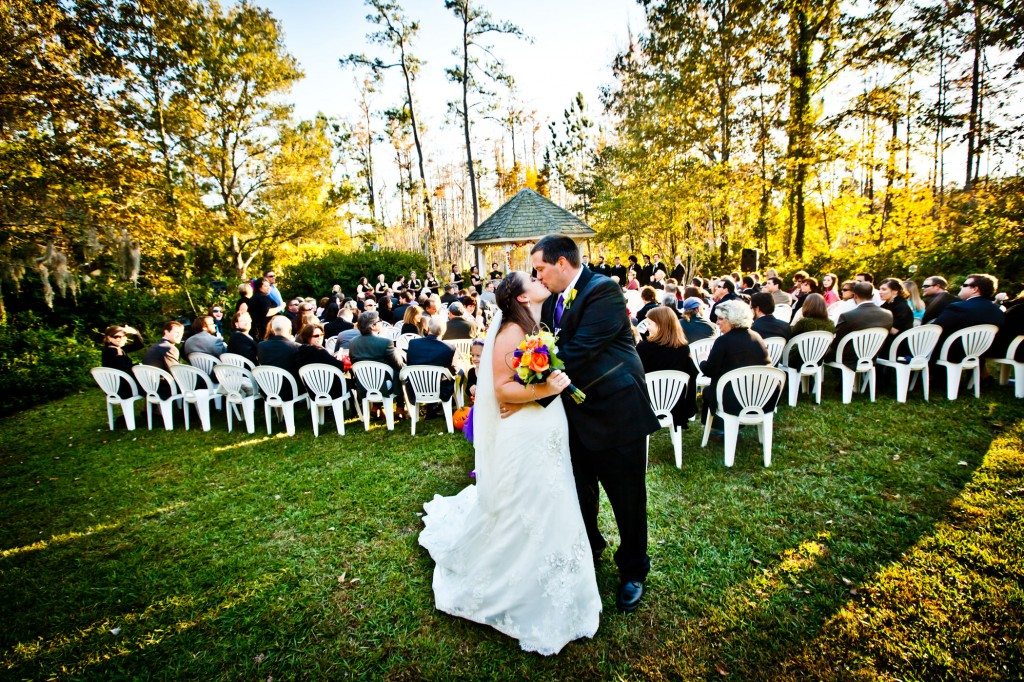 And you should feel honored to have me...kidding...kidding...kinda 😉
I mean, what other foodie, food blogging wife would give you free reign for the week's menu?!?
Me, that's who!
Ok, I didn't really give him free reign.
But he did help me decide what to make 🙂
Today's recipe was inspired by one of our favorite things off of the menu at the Mellow Mushroom at Avondale. The only true differences between my version and their version are the crust, the fruit, the cheese, and the way the prosciutto is served.
Hmmmm...so maybe that's a lot of differences... :/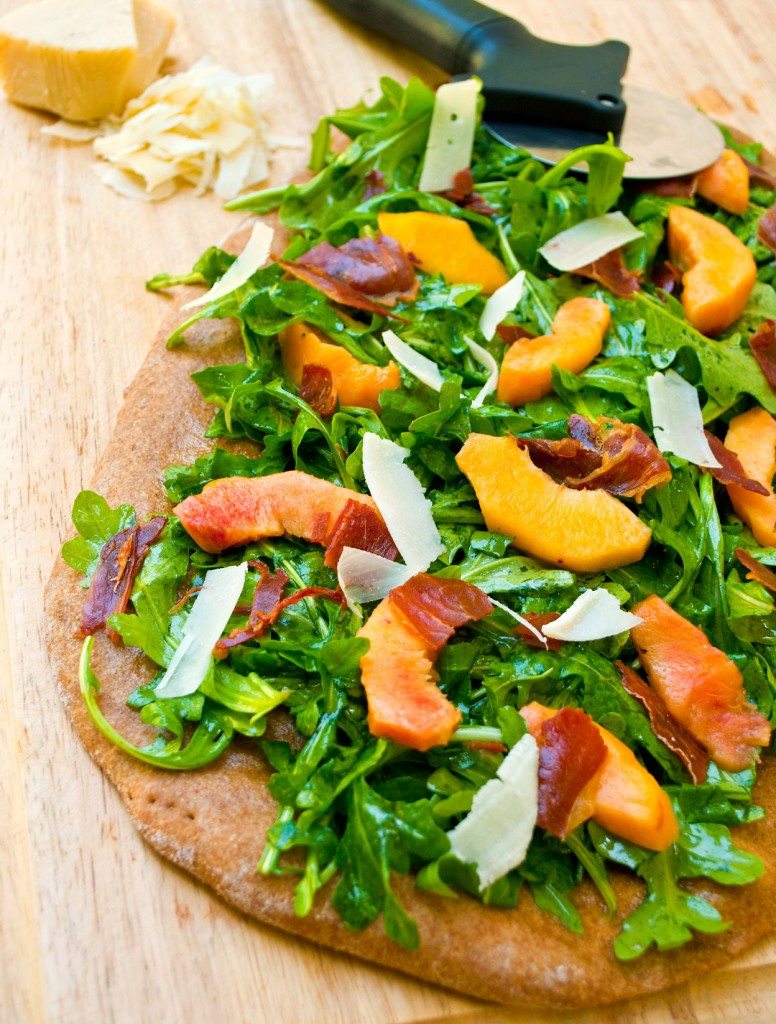 My version consists of a whole wheat pizza crust, fresh sliced peaches, crispy proscuitto bits, and asiago cheese curls.
This flatbread is festooned with flavor, is super light and refreshing, and is puuuuuuurfect for a summertime supper.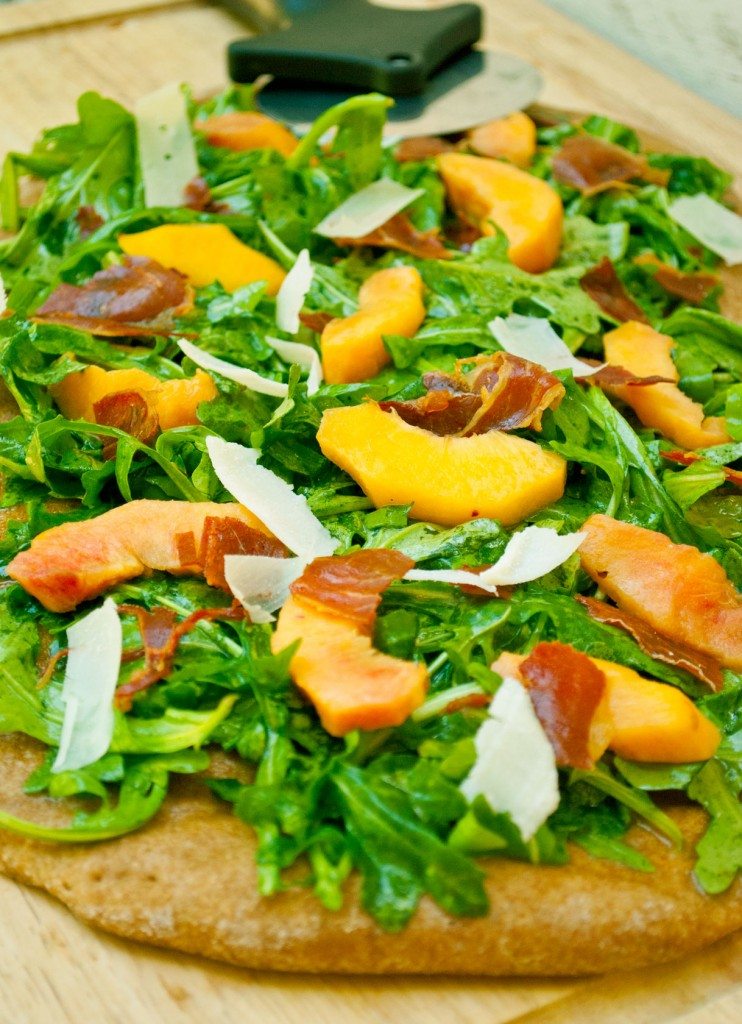 Note: If you can't find a whole wheat pizza dough, follow this amazing recipe from How Sweet It Is and use whole wheat flour instead of regular white. Also, peach nectar can usually be found on the authentic Mexican foods aisle in any grocery store. I found the pizza dough and a bottle of peach juice at Trader Joes.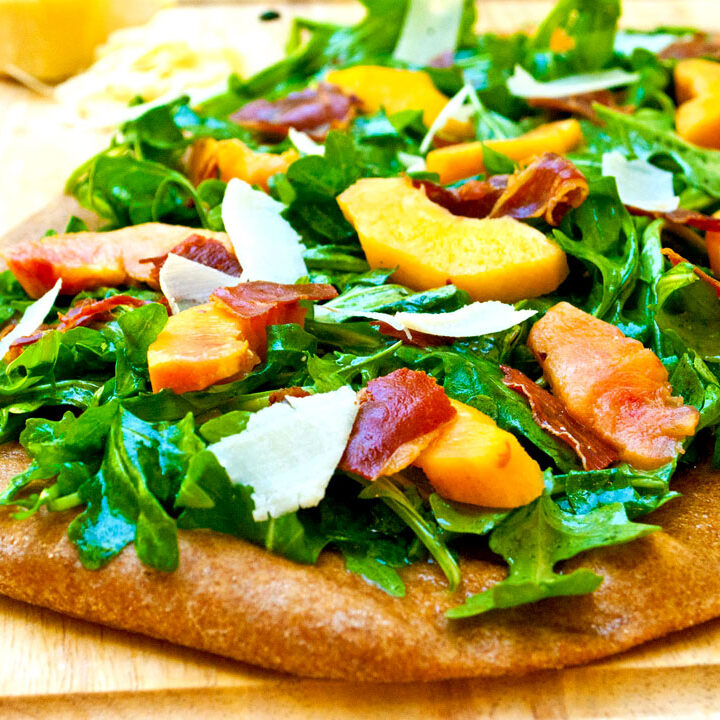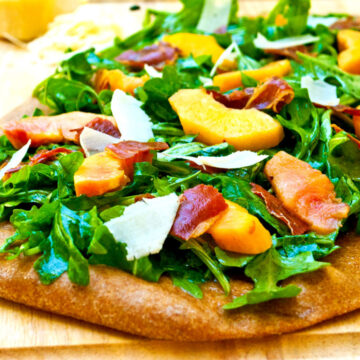 Fresh Peach & Prosciutto Flatbread
Sweet Peaches, salty prosciutto, peppery argula, and nutty asiago cheese complete this whole wheat flatbread
Print
Rate
Ingredients
1 16

oz.

raw whole wheat pizza dough

¼

cup

extra virgin olive oil

1

large garlic clove

unpeeled

3

slices

of prosciutto

¼

cup

peach nectar or juice

1

teaspoon

Dijon mustard

3

heaping handfuls of fresh baby arugula

2

fresh peaches

⅛

cup

shaved Asiago cheese
Instructions
Preheat oven to 350°.

Place dough on a floured cutting board and, using a rolling pin, roll dough into an oblong shape until it is about ¼ inch thick. You may have to use your hands a bit to stretch it out.

Transfer to a cookie sheet lined with parchment paper and prick several times with a fork. If your cookie sheet is large enough, add the 3 slices of prosciutto as well. If not, place the prosciutto slices on a separate cookie sheet (I didn't line this one, but I used a non-stick pan).

Add olive oil to a small saucepan and place over medium heat.

Crack open the garlic clove by placing it on a cutting board and smashing it with the heel of a large knife (it's fine if it breaks into pieces), discard skin, and add clove to the oil.

Let clove steep in the oil for 2-4 minutes, or until the clove starts to brown slightly.

Remove pan from heat.

Lightly brush dough with the garlic infused oil.

Bake the dough for 10-12 minutes. Remove prosciutto as soon as it is crispy about 8-10 mins.

While dough is baking, peel and slice peaches. Set aside.

For the dressing, whisk together peach nectar, dijon mustard, 1.5 tablespoon garlic infused oil, and salt and pepper in a large mixing bowl.

Place the arugula on top of the dressing, but DO NOT TOSS YET.

Remove dough from oven and let cool slightly.

To assemble, toss the arugula with the dressing (adding more salt and pepper if needed) and place on top of the dough. Crumble the prosciutto over the greens, add sliced peaches, and sprinkle with the shaved asiago cheese.

Slice into eight pieces.

Enjoy!
Notes
*WWpts= 5 pts per serving* *WWpts+= 6 pts per serving*
Nutrition
Serving:
1
g
|
Calories:
232
kcal
|
Carbohydrates:
30
g
|
Protein:
8
g
|
Fat:
11
g
|
Fiber:
5
g