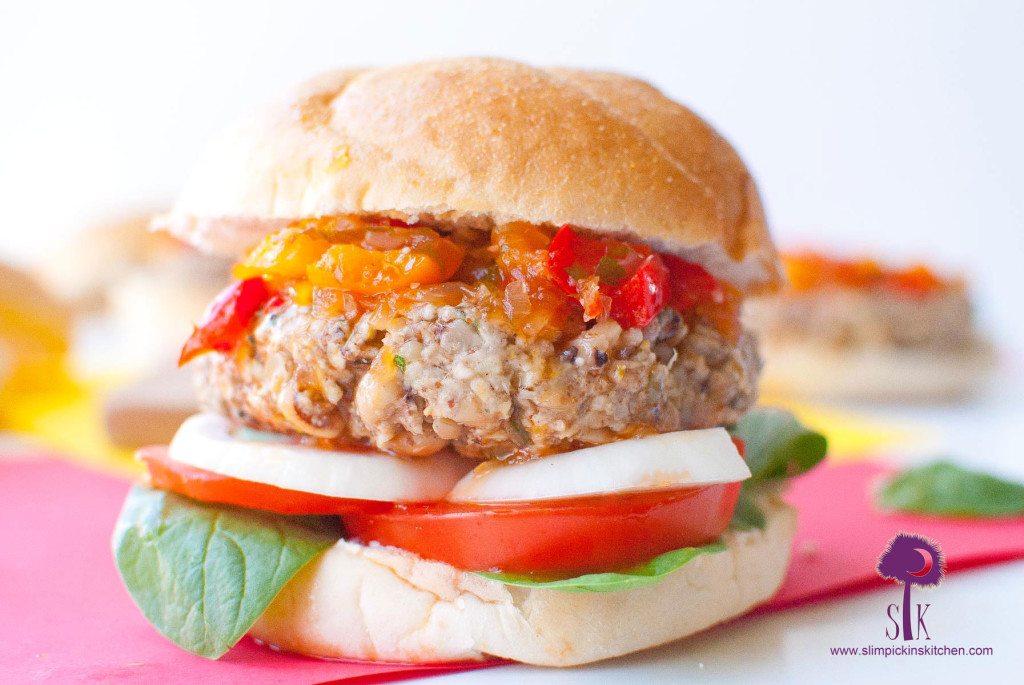 I can't even begin to express my excitement over these burgers, y'all.
They are seriously one of my all time favorite recipes to date.
I want to marry these burgers and have, like, 10 thousand of their babies and then carry those babies around on my back in a papoose.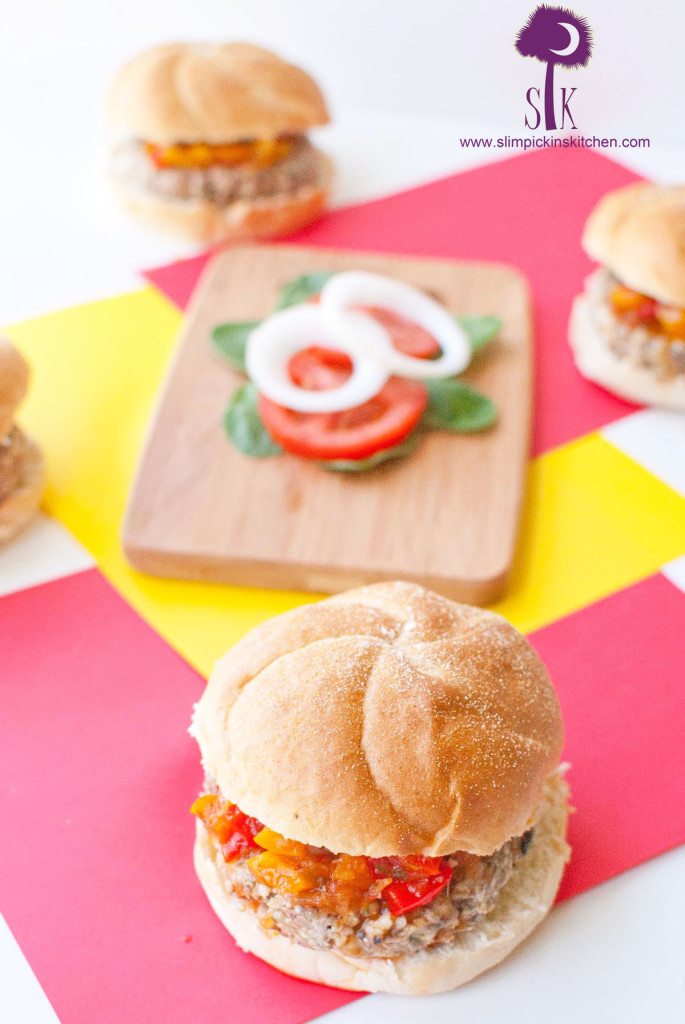 These black-eyed pea burgers are just so dad blame good and so southern!
When I made the batch then loaded them up with the citrusy chutney? OMG. It was like I was smacked upside the head by an El Camino full of fortune heading on down to tasty town.
I just can't even, y'all.
I.just.can't.even.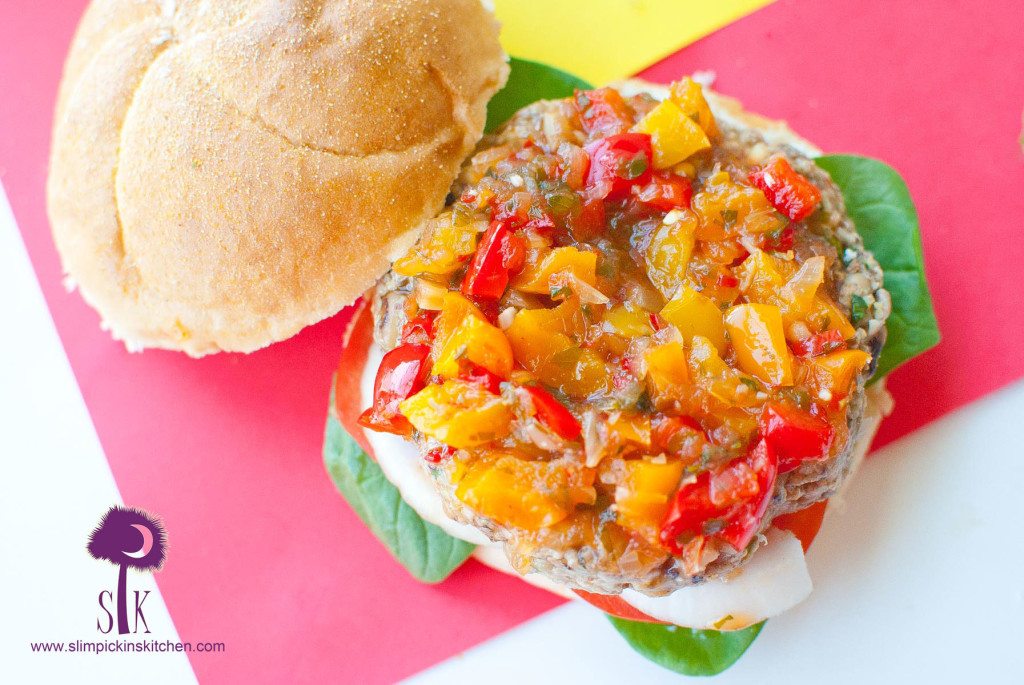 Look at that chutney!
That glistening and vibrant chutney full of sweet peppers and swimming in a splash of citrus.
I'm drooling.
This citrusy condiment can be eaten by the spoon full, but it is absolutely killer on top of these giant gluten-free burgers. You must, and I can't stress this enough, you MUST make sure to put enough of the chutney on your burger so that the sticky sauce dribbles down your chin, snakes in between your fingers and slowly makes its way down your arm.
I mean, you aren't really eating a good burger unless the juices are dripping, amirite?!?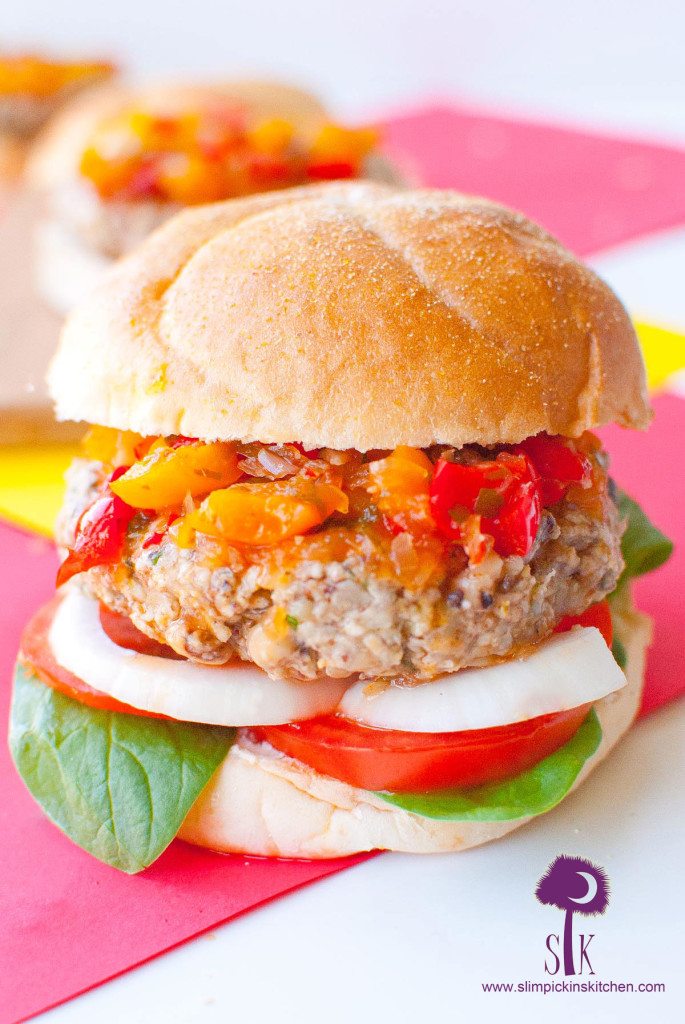 Can we please just take a moment and stare at that bad boy for a second? I can almost feel myself being sucked in. My eyes are starting to swirl and spin in myriad colors like the Sultan's in Aladdin when he's hypnotized by Jafar's snake staff.
Ha! I said snake staff. Giggles.
But for real, is that not the most mouth watering, gluten-free, vegan and all over healthy dish that you've ever seen?
Do you not just want to open your mouth as wide as you can and chomp down on your computer screen?
Lucky for you, you apple lovers can save yourself thousands of dollars and make a batch of these for supper tonight instead. You'll be stuffed to the max with an incredible meal that seems like it's naughty when it's actually not. It's amazingly delicious, incredibly nutritious, and it may even score you some alone time while your husband takes care of the dishes AND puts the kids to bed.
I'm not playing, y'all. This meal is that damn good.