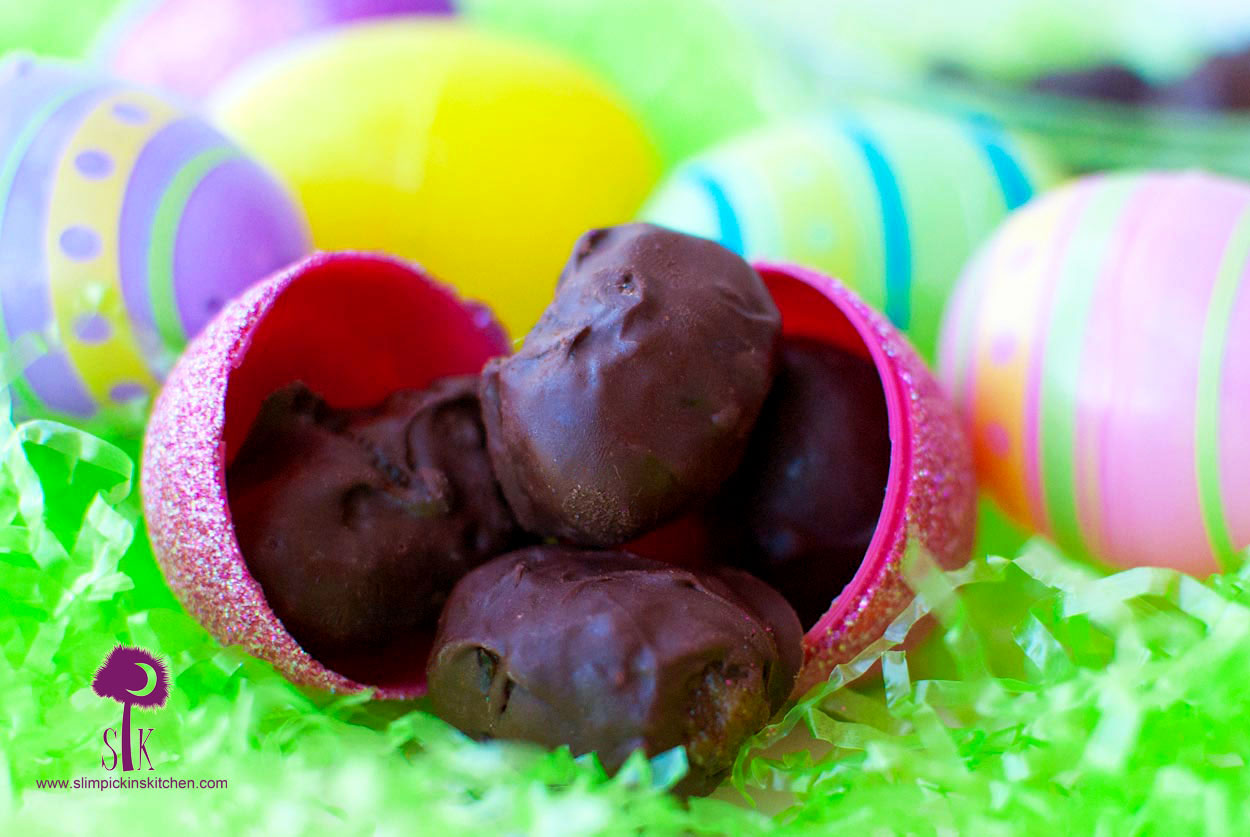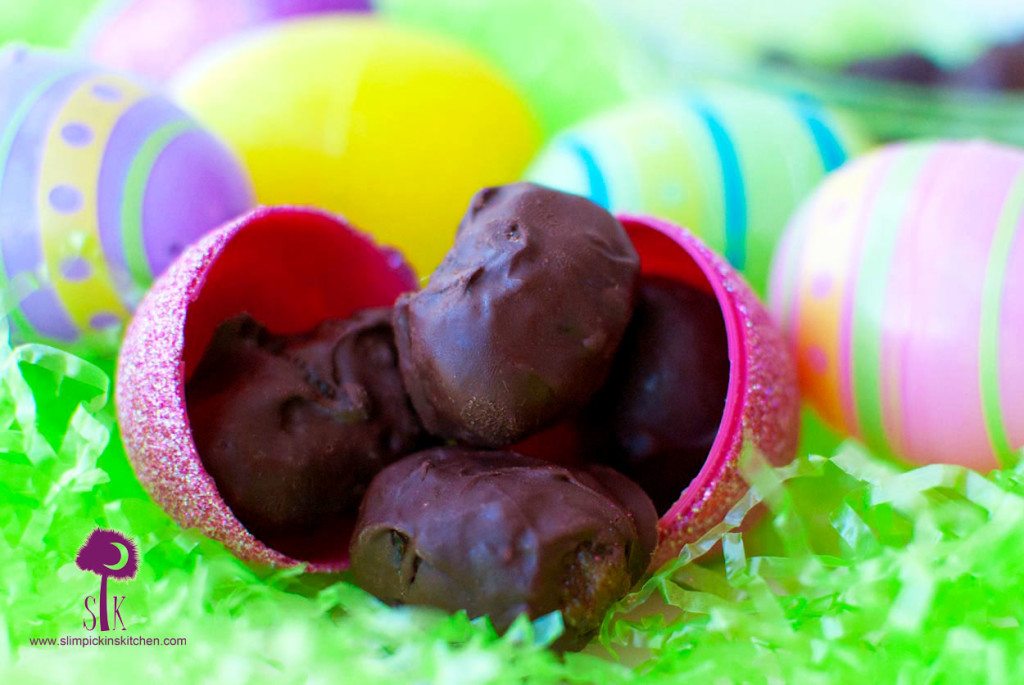 I have this problem.
I can go months and months without eating store bought confections, but the second the aisles are lined with Easter candy I transform into a degraded Walker from Atlanta.
My arms stretch out, my mouth hangs open, my eyes glaze over, and drool covers my shirt as I stagger over to the pastel towers of peanut butter and caramel filled eggs and brightly colored jelly beans.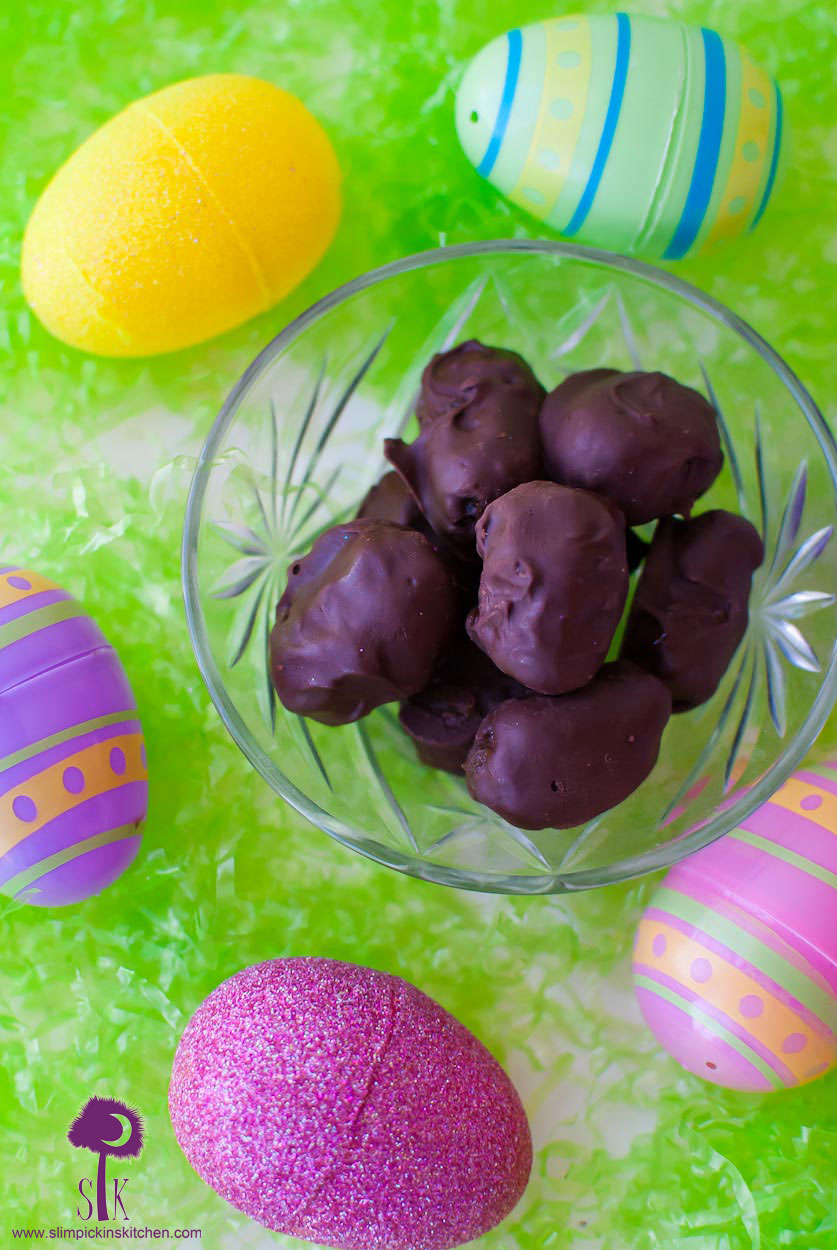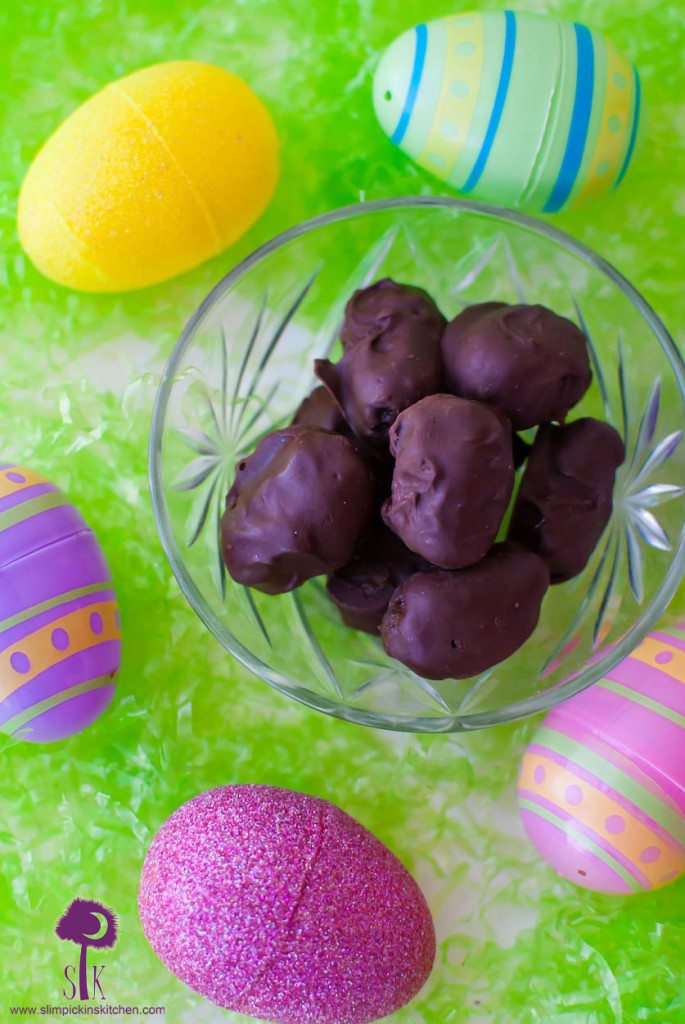 My husband and I made a quick trip to Wally-world the other day, and I ended up putting jelly beans, carrot cake M & Ms, Reese's peanut butter eggs, and mini Cadbury caramel eggs in our cart.
This is the same girl who boastfully announced on that same day that I had finally fit into my pre-pregnancy jeans.
Please tell me how that made sense?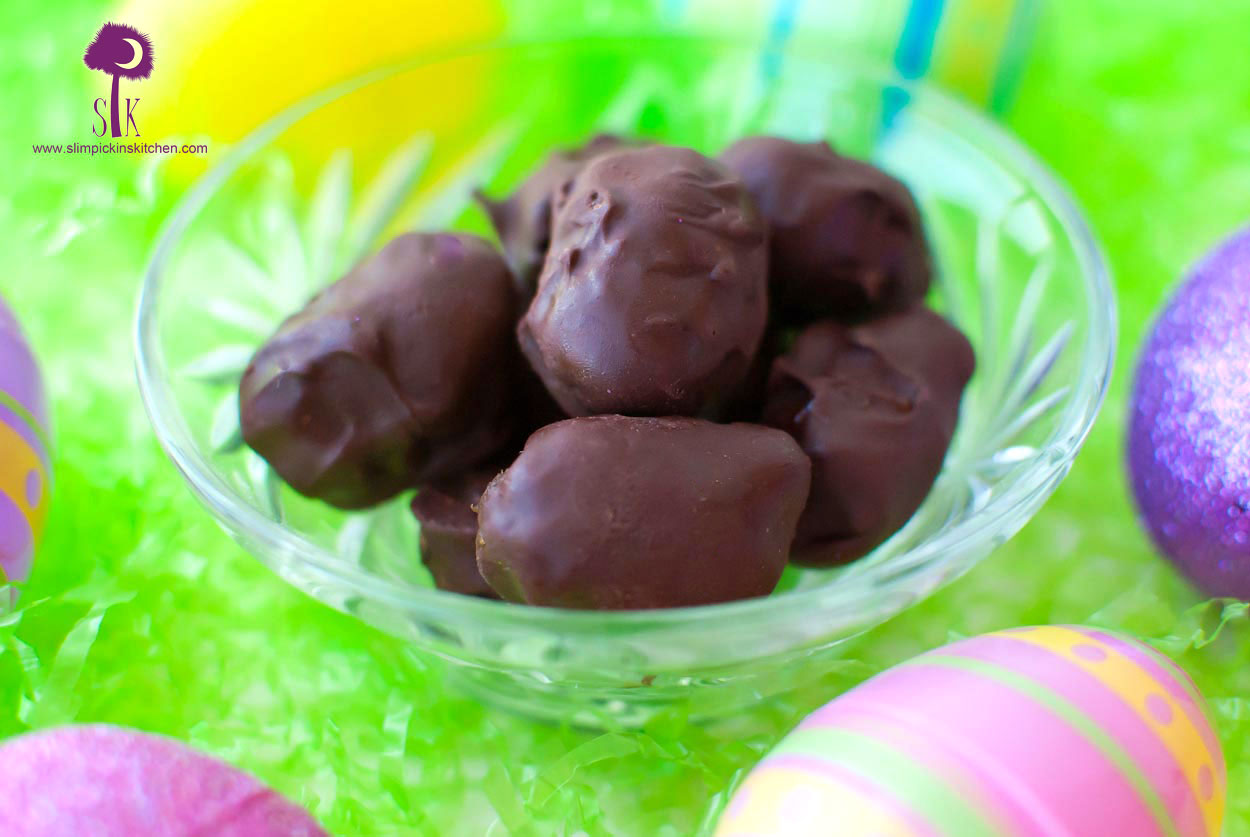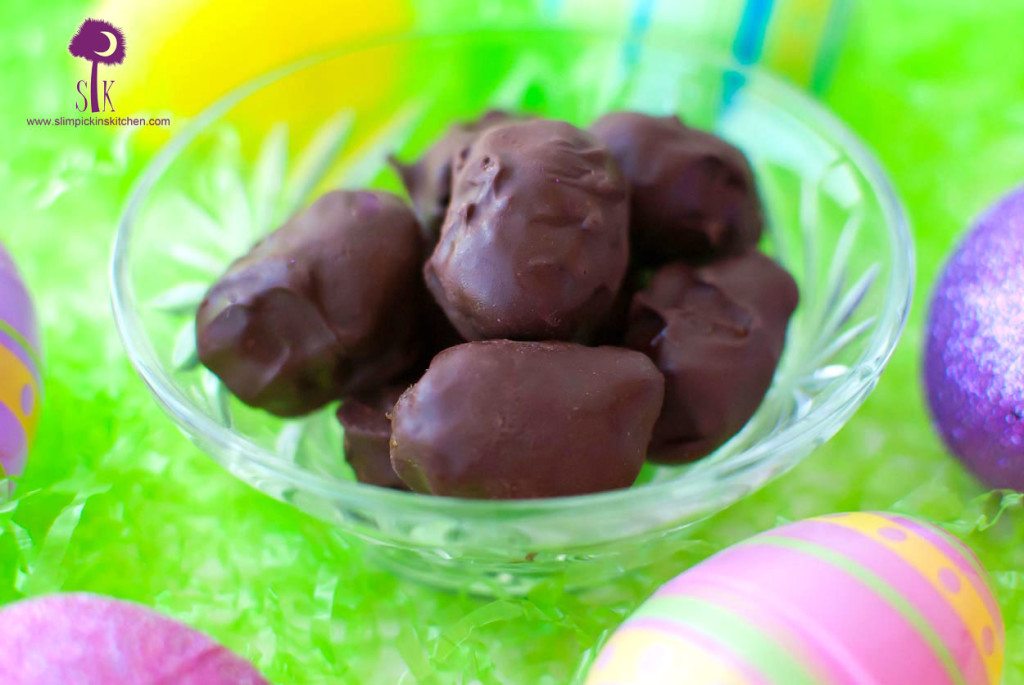 I felt so bad for not only buying the candy, but for also eating it too!
The candy truly made me feel sick to my stomach.
I've been eating so clean lately that the overabundance of chemicals in my system must've taken their toll, and I was confined to my bed with a stomachache every time I ate a couple of handfuls of the sweet treats.
That clearly didn't stop me from eating every last morsel, but it did make me want to create my own clean eating version that I wouldn't feel guilty about stuffing my face with over the Easter holiday.
So, that's exactly what I did.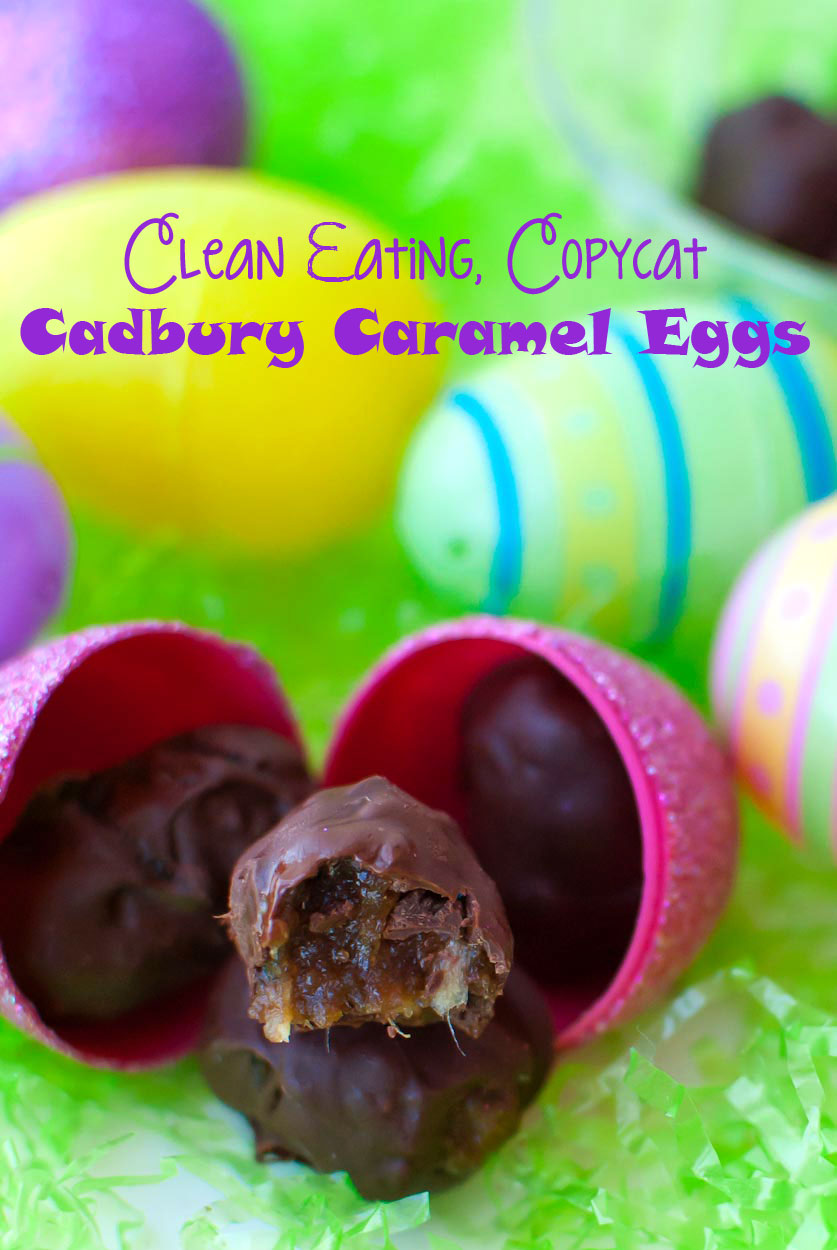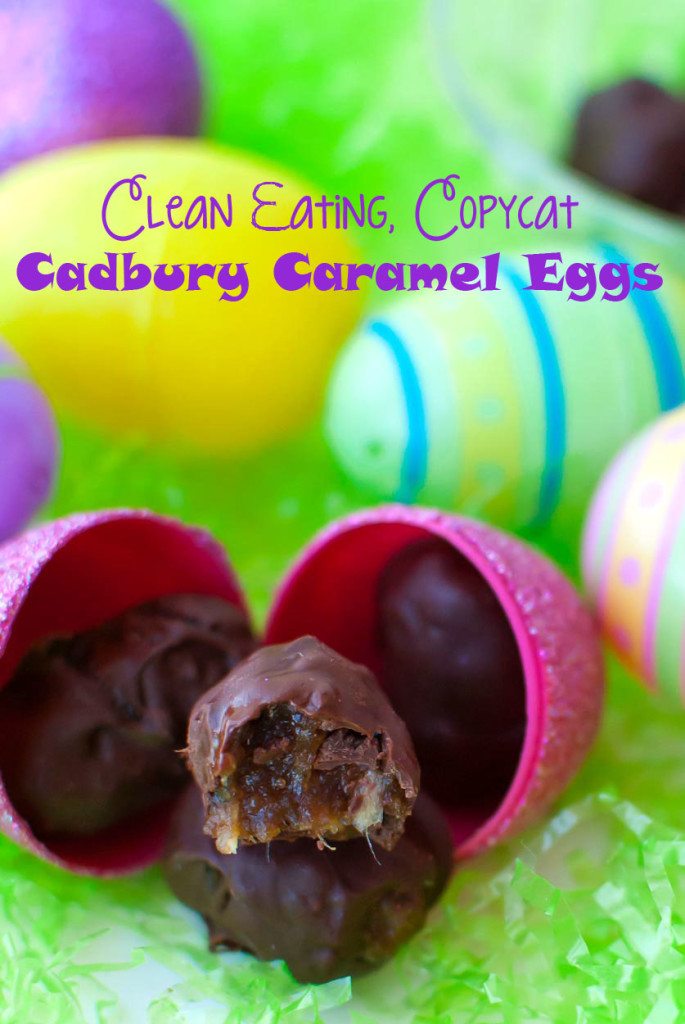 These candies are so sweet and caramelly you'll never believe that dates are the base, and they are sooo flipping easy to make.
Treat yourself to a Cadbury Chocolate Creme Egg Martini and a couple of these this weekend, and this Easter Sunday will be a day you'll never forget.
Clean Eating, Copycat Cadbury Caramel Eggs

Print recipe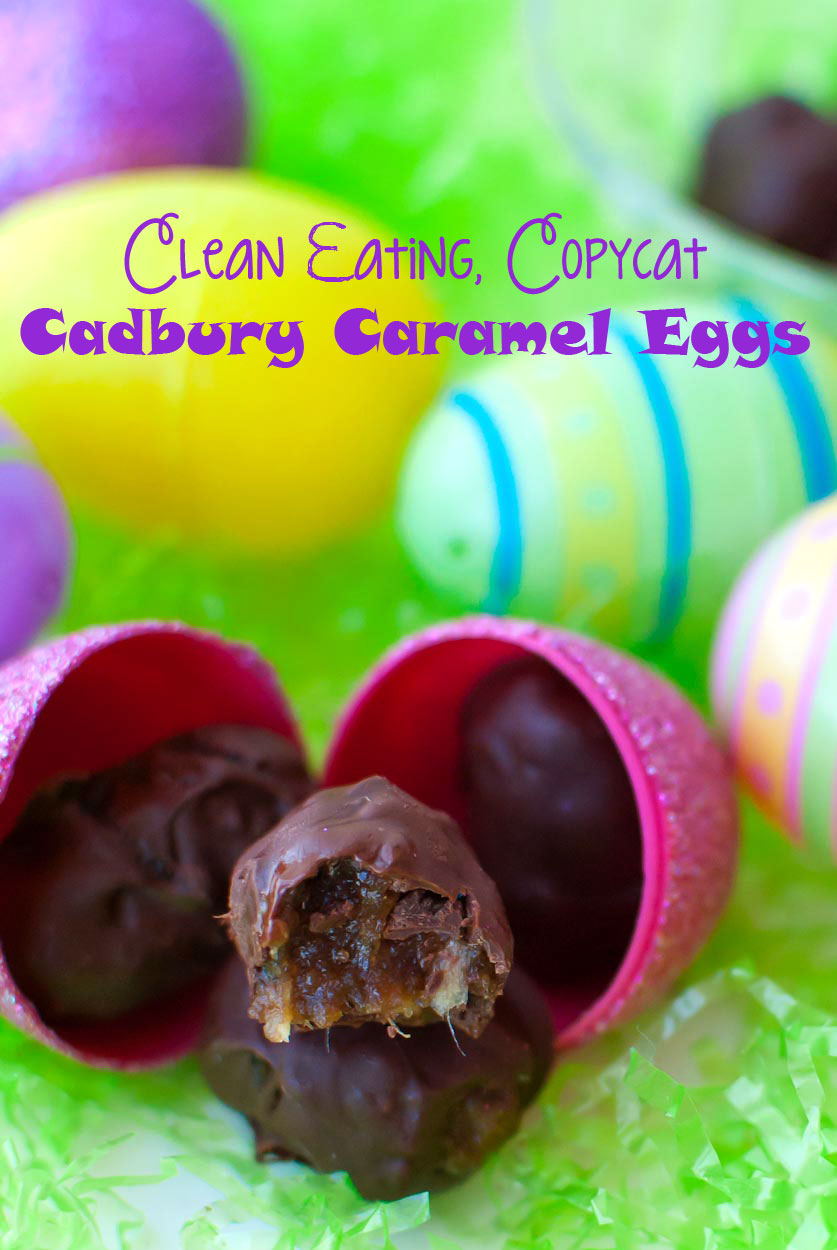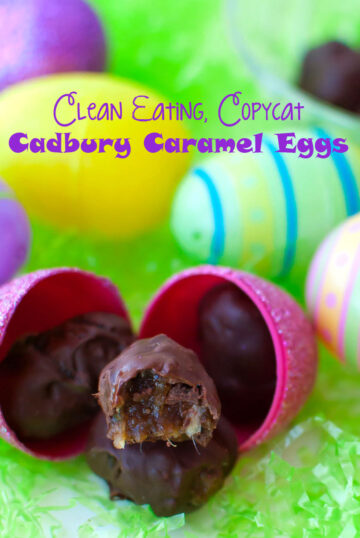 | | |
| --- | --- |
| Serves | 16-18 |
| Prep time | 30 minutes |
| Cook time | 1 minute |
| Total time | 31 minutes |
| Dietary | Gluten Free, Vegan, Vegetarian |
| Meal type | Dessert, Snack |
| Misc | Child Friendly, Freezable, Pre-preparable, Serve Cold |
| Occasion | Easter |
Ingredients
1 cup pitted dates (packed)
1 cup hot water
½ teaspoon vanilla bean paste
1 pinch sea salt
½ cup milk chocolate or semi-sweet chocolate chips (organic, if possible)
1 teaspoon extra virgin, organic coconut oil
Directions
Step 1
Soak dates in hot water for one hour. Drain and pat dry. Line a small cookie sheet w/ parchment or wax paper.
Step 2
Add dates, vanilla bean paste, and salt to a food processor and pulse until a smooth paste forms.
Step 3
Roll the paste into mini egg shapes, place on the prepared sheet, and freeze for 10-15 minutes.
Step 4
Meanwhile, melt chocolate chips in a microwave, stirring ever 30 seconds, until completely smooth. Stir in coconut oil until it's completely melted.
Step 5
Dip date "eggs" in the chocolate chips, turning to coat completely. Return to tray and refrigerate until set.
Step 6
Serve immediately or store in fridge.
Step 7
Enjoy!