Soft & Chewy Whole Wheat Quick Rolls

Print recipe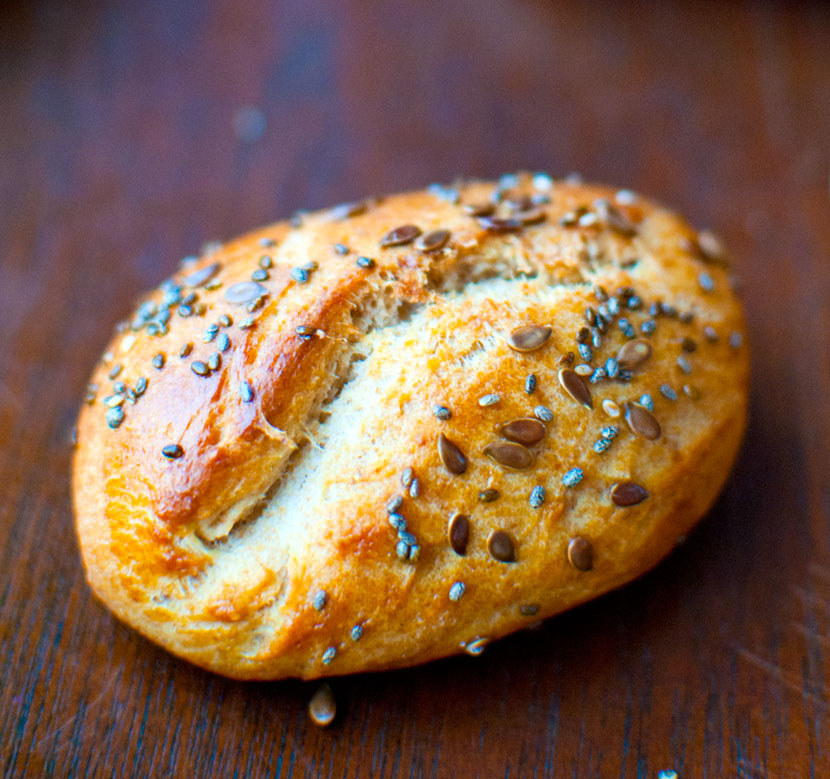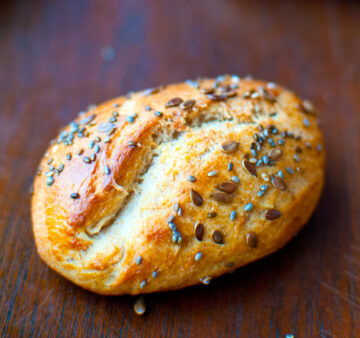 | | |
| --- | --- |
| Serves | 24 mini rolls |
| Prep time | 30 minutes |
| Cook time | 10 minutes |
| Total time | 40 minutes |
| Allergy | Egg, Wheat |
| Meal type | Bread |
| Misc | Child Friendly, Freezable, Pre-preparable, Serve Cold, Serve Hot |
| Occasion | Barbecue, Casual Party, Christmas, Easter, Formal Party, Thanksgiving |
| Website | Recipe Adapted from Taste of Home |
Ingredients
2 tablespoons active dry yeast (I used whole grain)
1 cup + 2 tablespoons warm water (between 110-115 degrees F)
⅓ cup canola oil
¼ cup sugar in the raw (let me know if you sub with a different kind of sugar!)
2 Large cage free, vegetarian fed all natural eggs
1 teaspoon salt
2 ½ cups 100% whole wheat flour
1 cup unbleached all-purpose flour
1 tablespoon chia seeds
1 tablespoon flax seeds
Note
*WWpts= 2 pts per serving*
*WWpts+= 3 pts per serving*
Directions
Step 1
Preheat oven to 425 degrees F. In the bowl of a stand mixer with the dough hook attached, dissolve yeast in 1 cup + 1 tablespoon warm water (the other tablespoon is for the egg wash), add oil and sugar, and let rest for 5 minutes. In a separate bowl, whisk together flours and salt until well combined. Set aside.
Step 2
Turn mixer to medium speed and add one egg and the flour in three increments or until a soft dough forms. Note: You may not use all of the flour! I still had about a half a cup left over.
Step 3
Dump the dough onto a floured surface and knead by hand until the dough is smooth and elastic, about 2-4 minutes. DO NOT LET RISE.
Step 4
At this point, cut and shape the dough as needed. For hamburger buns: cut into 12 pieces and roll each piece into a ball. For mini rolls: cut into 24 pieces and roll each piece into an oblong shape.
Step 5
Place dough pieces on cookie sheet(s) about 2-3 inches apart and cover with a dry towel. Let rest for 10 minutes.
Step 6
Beat egg and water together, brush over the tops of the buns, and sprinkle with chia and flax seeds.
Step 7
Bake for 8-12 minutes or until golden brown. Transfer to a wire rack and cool.
Step 8
Enjoy!