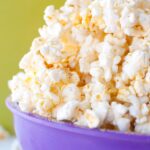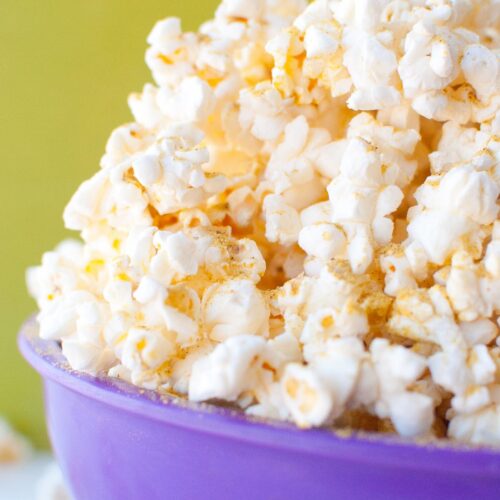 Print
Butter-Free Microwave Popcorn w/ Noocho Cheese
A super healthy, butter-free microwave popcorn made with nutritional yeast!
Add nutritional yeast, cumin, chili powder and salt to a small bowl and stir until well mixed. Set aside. NOTE: I whizzed mine through a spice grinder a couple of times to make it into a powder, but you don't have to.

Dump popcorn kernels in a brown paper bag, roll it up, and microwave on high for 2-3 minutes or until there is a second or two in between pops.

Pour popcorn into a bowl, spritz with coconut oil and dust with noocho cheese. To ensure even coating, stir the popcorn around a bit then spritz and sprinkle some more until well coated.

Serve immediately.

Enjoy!