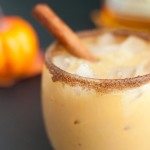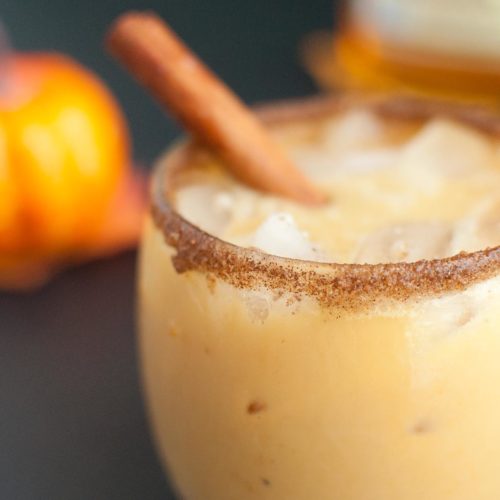 Print
Spiked Pumpkin Horchata
A classic Mexican Horchata recipe is doctored up to include pumpkin, cinnamon sugar, and booze!
Add rice and water to the pitcher of a blender and blend until the rice is chopped into small pieces. About 1-2 minutes.

Pop cinnamon stick into the pitcher, cover, and refrigerate for a minimum of 4 hours, but overnight is best.

Once mixture has soaked, strain the rice milk through a fine mesh sieve lined with cheesecloth that's been placed over a pitcher.

While milk is straining, whisk together pumpkin puree, coconut milk and sugar in a small sauce pan and cook over medium heat until the sugar dissolves. About 3-4 minutes.

Remove pumpkin mixture from heat and stir in the vanilla extract.

Stir the pumpkin mixture into strained rice milk until well mixed.

To serve, add ice and 1 1/2 ounces of rum to a glass rimmed in cinnamon sugar, top off with with the pumpkin spice horchata, and stir with a cinnamon stick.

Enjoy!