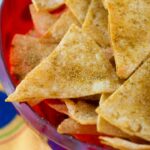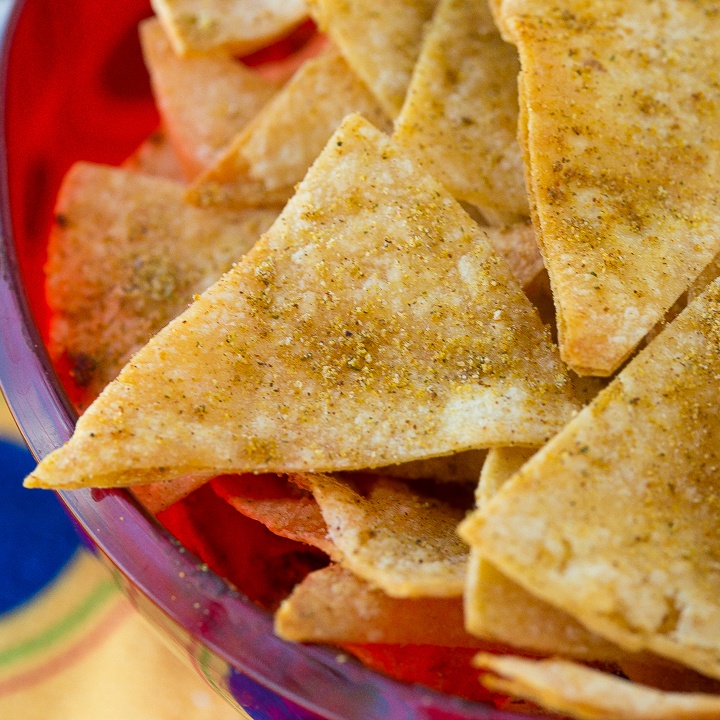 Print
Homemade Cool Ranch Corn Chips
Homemade Cool Ranch Corn Chips are a healthy snack recipe that's reminiscent of the ever popular Cool Ranch Doritos, but you don't have to feel guilty about serving them to our kids!
Preheat oven to 350 degrees (F).

Add all herbs and spices to a spice grinder and blend until well mixed. If you don't have a spice grinder, add all ingredients to a small plastic or paper bag and gently rub in between the palms of your hands to break the spices down.

Brush both sides of each tortilla with a bit of olive oil, set in a stack, then cut the stack into wedges.

Lay the slices of tortillas in a single layer using two baking sheets, if necessary.

Bake for 6 minutes, turn using tongs, then bake for another 6-9 minutes or until they turn slightly golden brown.

As soon as they come out of the oven, spritz with a bit more olive oil, then heavily sprinkle the chips w/ the spice mixture

Toss to coat then allow the chips to remain on the baking sheets for a few more minutes to ensure they're completely dry.

Serve with your favorite dip!

Enjoy!